Building our global team, we found real experts—people who know the branding discipline so well that we can get to work for you instantly.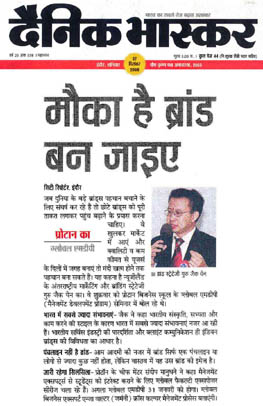 We're often the people the media come to, getting comments about marketing strategy, branding and business issues.
We have marketing strategists, researchers, designers, PR experts, who tackle not just piecemeal projects, but entire strategies. And we operate knowing fully your reality: there are company directors on board here, plus branding experts who have tackled highly visible brands and strategies.
Not many firms can claim to have staff who begin with vision-setting and take it through to design and tracking studies.
We don't mean paying lip service to these areas with one person with a marketing degree doing the strategy or a single design grad implementing the brand.
We are talking about leading commentators across JY&A Consulting and our partner organizations.
Experts who work not just in business but share our findings with the academic world, in order to advance our profession. Many of us write and contribute to books so we can engage and share our knowledge with you.
We're often the people magazines and newspapers come to for comment in our industries, or quote for their books. It's the same sort of advice we can give you: to the point and credible.
Respected authors and authorities—who not only talk, but act.